Even though many readers are making the transition to electronic books (eBooks), most people still have print books sitting on shelves around their home. That is certainly true in my place.
While books on their own can be visually interesting, the right book ends can be the finishing touch.
Recently, I came across a wonderful site showing amazing bookend sets and I want to show a few examples here.
There are times when my print collection feels this overwhelming.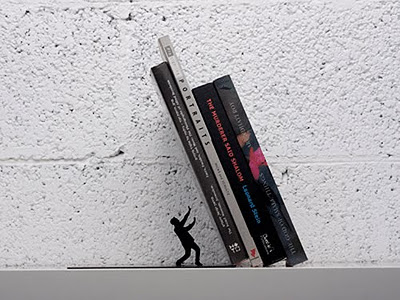 The perfect bookends for that outstanding comic book collection.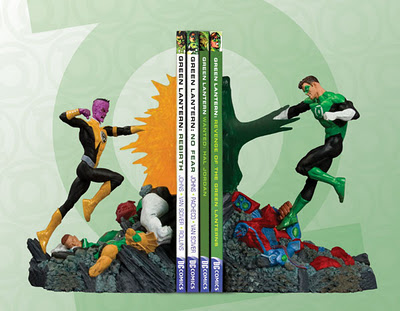 The only way to read a book, immerse yourself in it!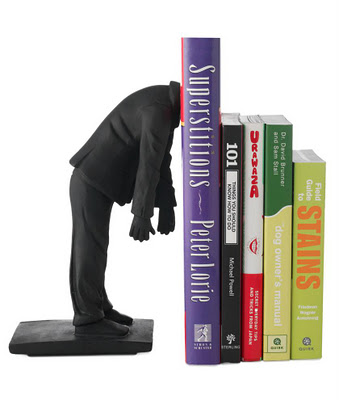 On the count of three, push.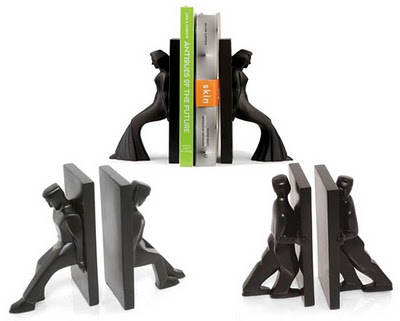 For fans of eight-bit video games.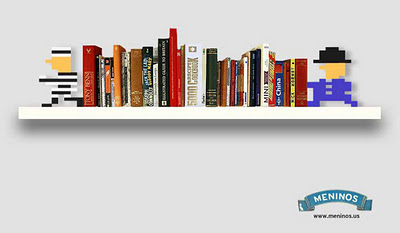 There are even more astounding bookends over at Crooked Brains.